The 2023 Subaru Love Promise Community Commitment Award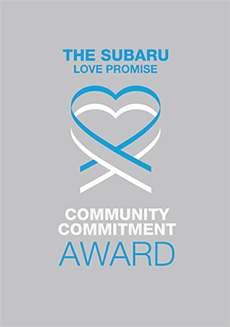 We've been nationally recognized for our dedication to our community and the Subaru Love Promise.
We're honored to receive the 2023 Subaru Love Promise Community Commitment Award. This award nationally recognizes Subaru retailers who are making the world a better place while demonstrating an outstanding commitment to supporting passions and causes in local communities. These efforts are focused in important areas such as the environment, community, health, education, and pets.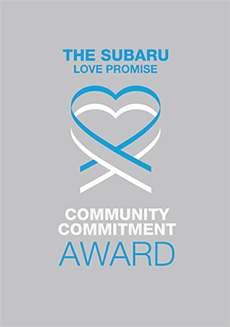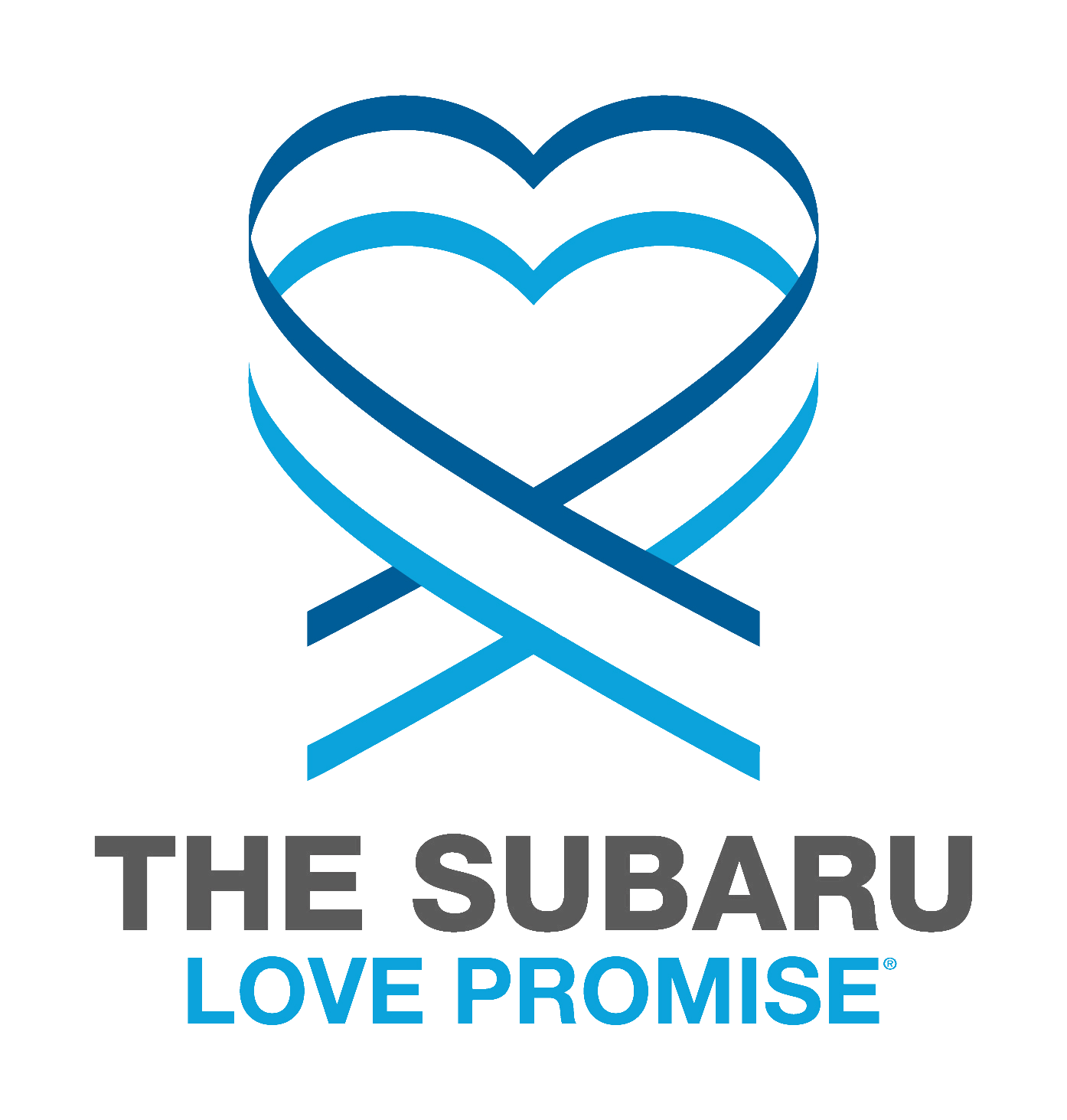 What is the Subaru Love Promise?
Subaru and our retailers believe in making the world a better place and the Subaru Love Promise is our vision of respecting all people. This is our commitment to show love and respect to our customers and to work to make a positive impact in the world.
How is Green Subaru dedicated locally to the Love Promise?
Our Love Promise can be seen in various partnerships with local charities and non-profits. We're grateful for the opportunity, not only to be a part of our community, but to serve it as well.
SPARC, St Patricks School
Central IL Red Cross, Coats for Kids
March of Dimes, St Jude , Catholic Charities
Love Promise Stories from Green Subaru
Subaru and Green Subaru believe in making a positive impact on the communities in which we live and work. We uphold that belief through our Love Promise Community Commitment. Every month, we select inspiring stories from customers and partners from around our area who strive to support our collective commitment and feature them here
Sock Donation to Contact Ministries - Jennifer J
This March, Green Subaru contacted our ministry with a large donation of socks for children and adults. We were so thankful for the provision of this basic need to share with the women and children who live in our shelters, as well as, walk up clients needing assistance. Clean and warm socks are an important basic need for individuals who spend a majority of their time outdoors, walking where they need to go. At Contact Ministries we also have free shopping for clothing items on Wednesdays assisting those in our community with clothing and household needs. These socks will be a great resource to share with these clients also. Thank you for your support!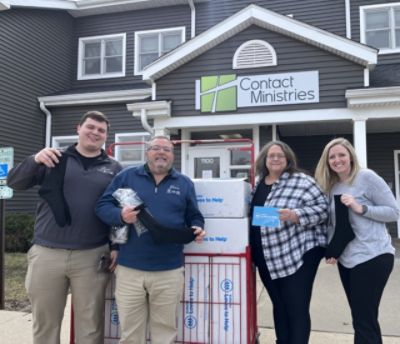 ---
CAPCIL's Senior Nutrition, Meals on Wheels Program celebrates Subaru Share the Love Event - Becky R
For the past seven years, CAPCIL has participated in the annual Subaru Share the Love Event. This year we asked Green Subaru of Springfield if they would be able to help supply our meals on wheels clients with bottled water and they said absolutely no problem! Each year we provide a "blizzard bag" containing shelf-stable food items, information from Illinois Emergency Management Agency, holiday cards signed by staff and volunteers, and a small gift donated by a local church group. The bottled water helps us help our clients to have supplies on hand for emergencies, such as bad weather which may prevent meal delivery. Thank you, Green Subaru, for your generous donation!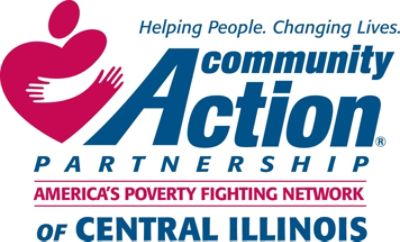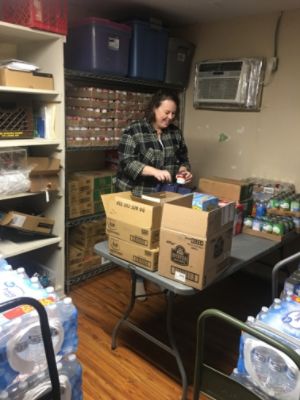 ---
Bella's New Life - Mary V
Bella was adopted as an 8 week old puppy by an elderly couple who were soon overwhelmed by everything a puppy needs to grow into a well adjusted dog. After two years, Bella bit her owner, the bite was reported to Animal Control. The family wanted her to be euthanized. A neighbor who is a volunteer with Friends of Sangamon County Animal Control took Bella in and Friends of SCAC agreed to take Bella into their rescue. Bella was evaluated by a professional trainer who said she could be rehabilitated with the proper training and adopter. One of the trainers fostered Bella in her home and provided all the training. After a month Bella made amazing progress and the search for an adopter began. Bella met her new family on October 22, 2022 at a Subaru Loves Pets adoption event at Green Subaru in Springfield IL. They fell in love and began the adoption process which included a meet & greet with their 6 year old Rottweiler, a home visit and vet and personal reference checks. The family has continued training for both dogs and is completely committed to doing everything needed to make both dogs safe and happy for their entire lives. Friends of Sangamon County Animal Control rescue is grateful for the love and support from Green Subaru for our difficult to adopt animals. Financial support allows us to provide training and medical support to animals in need. Thank you Green Subaru!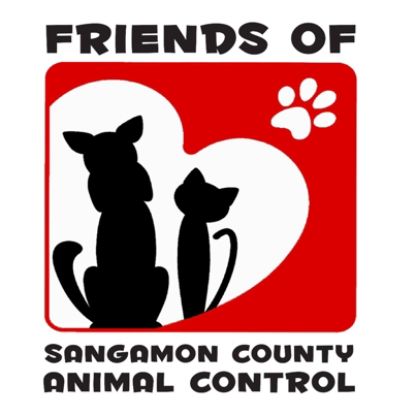 ---
Coats for Kids! - Troop 6
Thank you so much to Green Subaru for facilitating your annual coat drive. My Girl Scout troop wanted to do a coat drive, but we didn't know how to pull it off logistically. Luckily we remembered that Green Subaru does a big coat drive every year! Our Brownies and Daisies created an entire marketing campaign and collected coats from our school and parish. Green Subaru had an employee come pick up our huge haul of coats, hats and gloves and made sure they went to kids in need right here in our community. Green Subaru even provided fun coat drive patches for our sashes and vests.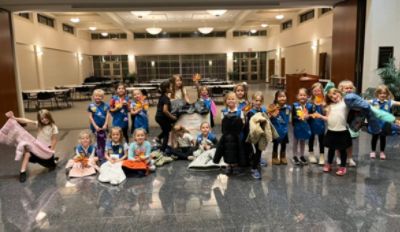 ---
Green Subaru Brings Love and Hope to Cancer Patients - Shelby W
This June, St. John's Children's Hospital located in Springfield, IL received 80 blankets and 25 arts & craft kits for their patients provided by the Green Subaru team and Leukemia & Lymphoma Society's Illinois Region Chapter as part of Subaru's Loves to Care Program. These comforting gifts were also accompanied by personalized messages of hope cards written by customers and staff of Green Subaru. Items of comfort like these show support and love to St. John's cancer patients as they navigate their diagnosis and treatment journey. Many thanks to everyone at Green Subaru and St. John's Children's Hospital for supporting LLS's mission to cure blood cancers and improve the quality of life for patients and their families.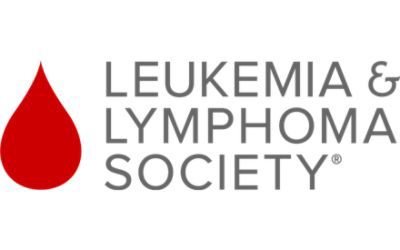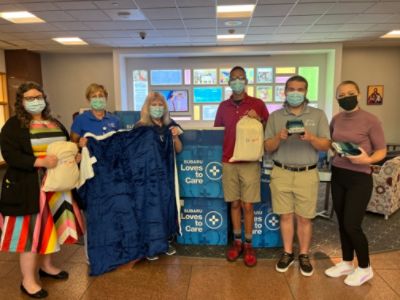 ---
Bagheera & Scarlett, Bonded Sibling Kittens - Kim H
Bagheera and Scarlett arrived at Sangamon County Animal Control on August 26, 2021, with several other siblings, when their owner surrendered all of them. Thankfully, we were able to keep them all in a community room together, so they could play and snuggle with their siblings. All the kittens were black, around 5 or 6 months old, and at varying degrees on the friendliness scale. A few were extremely timid and needed a lot of love from our volunteers before they learned to trust humans and relax in their new environment. Scarlett was one who needed a lot of patience and TLC before she came out of her shell. Bagheera was more outgoing, but it was obvious from day one that they were closely bonded. Bagheera and Scarlett were the final two of their family to get adopted. One by one, they watched their siblings be selected while they were overlooked. By the arrival of their gotcha day 132 days later, on January 5, 2022, they had become even more tightly bonded. What a miracle that they are now together in their forever home! That's what Green Subaru's donations provide for so many SCAC animals – miracles. Friends of Sangamon County Animal Control discounts all kittens adopted from SCAC so that their adoption fees are more affordable. Meow Mobile provides funds to discount bonded pairs. So, together we were able to help these beautiful sweethearts be adopted together. On behalf of Bagheera and Scarlett, and so many other animals who have been touched by your generosity, thank you from the bottom of our hearts. - Kim Haller, Meow Mobile Volunteer & Board Member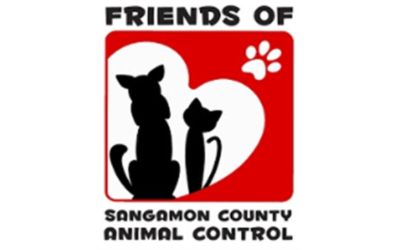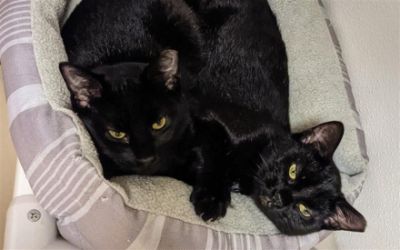 ---
Subaru Loves Pets-Friends of Sangamon County AC - Kathy O
Duke came to us as an older stray dog. At his initial veterinary exam, we were heartbroken to learn that he was also heartworm positive. In our experience, it is difficult to adopt out an older pet, and even more difficult to find a forever family who is willing and able to care for a larger, older dog with heartworms. Don't worry! After spending time with Duke, we KNEW he would make a wonderful and loyal pet for the right person and we were committed to do whatever it took to find him his forever home. In partnership with another organization that helps place older dogs, we soon found a wonderful gentleman who had previously adopted an older dog. Unfortunately, his dog had passed over the rainbow bridge about six months before. Just like us, as soon as this kind gentleman met Duke, it was love at first sight and he was excited to make Duke his new best friend. As a result of our continued partnership with Green Subaru in Springfield, Illinois, our rescue was able to assist in the cost of treatments for Duke. Just look at Duke's happy face and excited eyes! He knew that he had found his amazing forever home with a wonderful gentleman. We can't thank Green Subaru enough for their continued support of our efforts to find loving forever homes for these wonderful pets. Without the support of Green Subaru, affording heartworm treatment would be out of our reach. Instead, we were in a position to eliminate all obstacles to Duke's adoption. Although he came to us as on older dog (strike one), a larger dog (strike two) and heartworm positive (strike three), we hit a HOME RUN with Duke and his new family.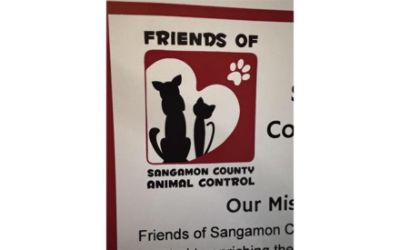 ---
Tootsie's Rescue Story - Mary V
Overbred, starved and left on the street to die. That was Tootsie's story before a team of caring people wrote a new chapter that helped her heal and changed her life. Tootsie's rescue story began when an Animal Control Officer received a call about a dead dog on the side of the road. The officer arrived at the scene and found Tootsie clinging to life so she was taken to Sangamon County Animal Control. Once at SCAC Tootsie was in the hands of more caring people. From her favorite kennel attendant who fed her blueberry yogurt to the Friends of SCAC volunteers who offered comfort and showed her there are kind people who can be trusted to the loving foster family who opened their hearts and their home and made her part of their family. It DOES take a team to write a good rescue story and Friends of Sangamon County Animal Control is grateful for our rescue teammates at Green Subaru. For years they have been a part of many rescue stories. Mike Bossman and his team of Subaru Sales Professionals have selected Friends of Sangamon County Animal Control as the Hometown Charity for the Share the Love Event and in just the last four years have donated $48,400 to help save the lives of pets at Sangamon County Animal Control. We cannot express the depth of our gratitude. We could not do the work we do without the kind hearts at Green Subaru! Tootsie has found her forever family and is living the good life. Her new mom tells us 'Tootsie is a silly, playful and smart girl who loves snuggling on the couch as much as she loves hiking in the woods. She's very happy to be at our side whatever we are doing! We feel very lucky to be able to give her the forever home she so deserves, full of love and adventure.' Thank you Green Subaru for being part of our mission to save the homeless pets at Sangamon County Animal Control. Your kindness and generosity is a gift to the pets and the people who love them.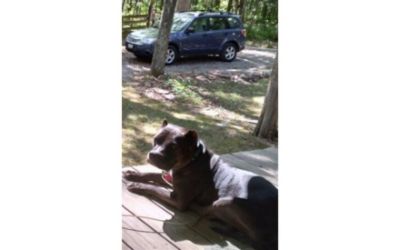 ---
Keeping Kids Warm - Grateful C
For the 8th year, Green Subaru and Green Family Stores have stepped up to make sure kids in our community are warm this winter. I'm overwhelmed each year when I see huge piles of brand new, beautiful coats for kids who need them. The generosity of the Green Subaru customers knows no bounds. Each year customers bring in bags of brand new coats with tags. There is even one special lady (who always remains anonymous) who knits dozens of hats and scarves all year long to donate to the cause. In Springfield public schools alone there are more than 650 students considered homeless. There are far more who don't know when their next meal will come. To alleviate the stress of purchasing a proper fitting, warm coat for each family is such a blessing. Keep up the great work!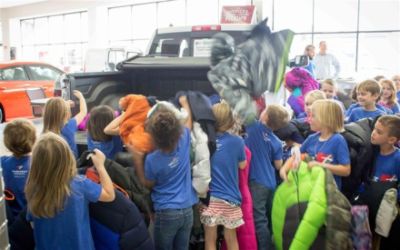 ---
Green Subaru + St John's 07-18-19 - Michelle M
On July 18, 2019, the Illinois Chapter of the Leukemia & Lymphoma Society and Green Subaru in Springfield, Illinois had the pleasure of delivering blankets to children and nurses in the St. John's Children's Hospital as part of the Subaru Loves to Care program. This incredible act of generosity was warmly received by the St. John's staff who were thrilled to deliver blankets to their patients. A nurse accompanied the LLS volunteer and two representatives from Green Subaru to ensure that all patients had the opportunity to receive a blanket. Many of the patients and their parents were very grateful and their wonderful smiles made the experience truly wonderful. One patient in particular was so excited and had a huge smile on his face! He happily posed for pictures with the Green Subaru staff and the LLS volunteer. He was so happy to have visitors that he bravely decided to take a few first steps on his ankle that was in a brace. Progress! Many thanks to everyone at Green Subaru and St. John's Children's Hospital, not only for a memorable day, but for supporting the LLS mission to cure blood cancers and improve the quality of life for patients and their families.
---