3 Degree Weather Guarantee
Since 2014 Green Family Stores has teamed up with WICS News channel 20 for the 3 Degree Weather Guarantee.
Each weeknight the meteorologist will predict the next day's high temperature.  If they are correct within 3 degrees, Green Family Stores donates $100 to the charity of the month.
We believe in Springfield and our surrounding communities. We believe in the value that our communities have within Central Illinois, and we believe in growing that value.  It's because of these beliefs that giving locally is so important to us.
If you would like to nominate your 501c3 non profit organization for the 3 Degree Weather Guarantee, email marketing@greenstores.net.
Please include the following information:
Name and address of organization
Who you serve
What you would do with the donation
Confirm that you are a registered 501c3 organization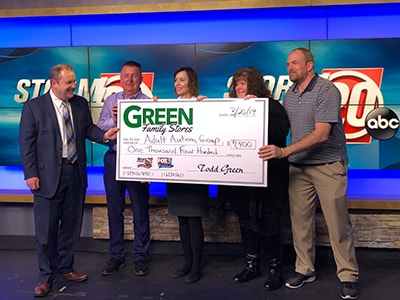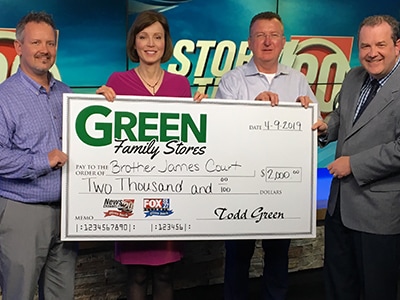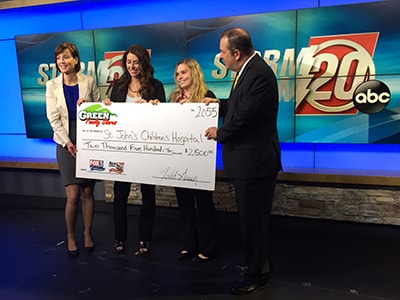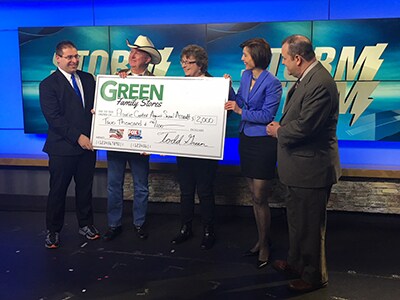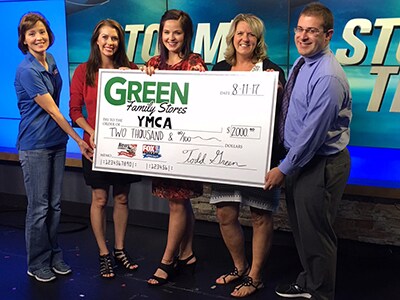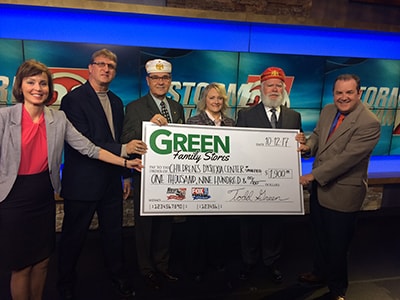 Hours
Monday 9:00am - 7:00pm
Tuesday 9:00am - 7:00pm
Wednesday 9:00am - 7:00pm
Thursday 9:00am - 7:00pm
Friday 9:00am - 7:00pm
Saturday 9:00am - 6:00pm
Sunday Closed